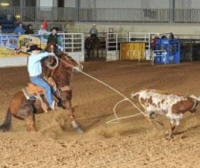 PRCA HEEL HORSE
11 yr old 14.2h sorrel gelding
Won Abbeyville, Garden City
won $ 7500 in World Series ropiings
Solid & Caliber
No vices, sound
Price: $17,500

---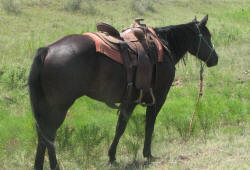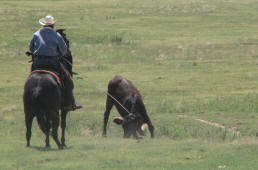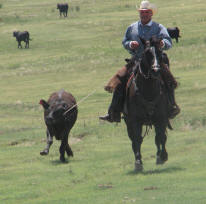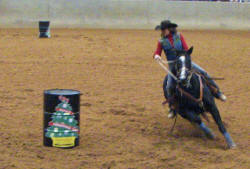 RANCH HORSE DELUXE
Black grade gelding, 15H
Gentle for anyone
Extensive Ranch use
Started in Barrels
Suitable for Breakaway, too
Try at Devers Arena
Price: $7000
CONRHONCRWLL020611
---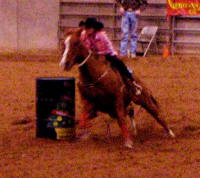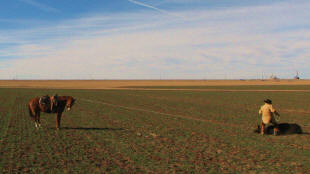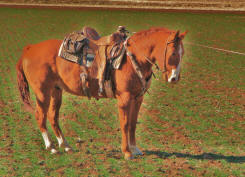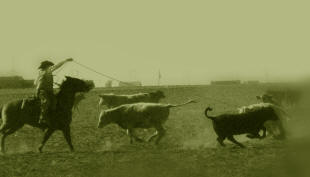 GENTLE RANCH & BARREL HORSE
1996 15.1H AQHA Sorrel gelding
Freckles Playboy grandson
Tonto Bars Hank bottomside
Ranch horse
Very gentle
Sound & Sane
Nice Step up barrel horse for kids
Try at Devers Arena
Price: $5000
CONRHONCRWLL020611SOR
---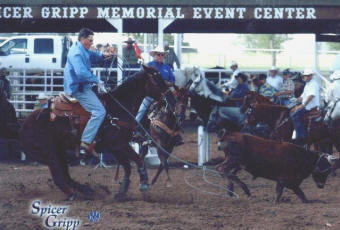 PRO AM SADDLE WINNER 2010
1991 sorrel gelding, 15.2H, 1150 lbs
Sound
Solid
Best for USTRC #2 - #5 ropers
Can turnout all winter, then load, go & get a check
Stays Quiet & Sane
Scores good
Heels & Heads
Try at Devers Arena
Price: $5500
---
PRCA CALF HORSE & HEAD HORSE
2002 Dun gelding
PRCA Calf roping & Heading money earner
ACRA Finalist
CRRA Finalist
TCRA earner, too
Scores well
Hard stopper
Try in Oklahoma
Price: $25,000
---
PRCA HEEL HORSE &
PRAIRIE CIRCUIT CALF ROPING CHAMPION
1997 sorrel gelding
Amazing PRCA CR & Heel horse
Will be roped on behind NFR header at Denver
Prairie Circuit Calf Roping Champion
Scores GREAT
Try in Oklahoma
Price:
---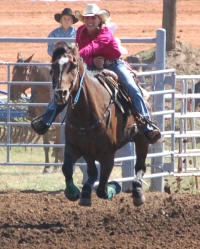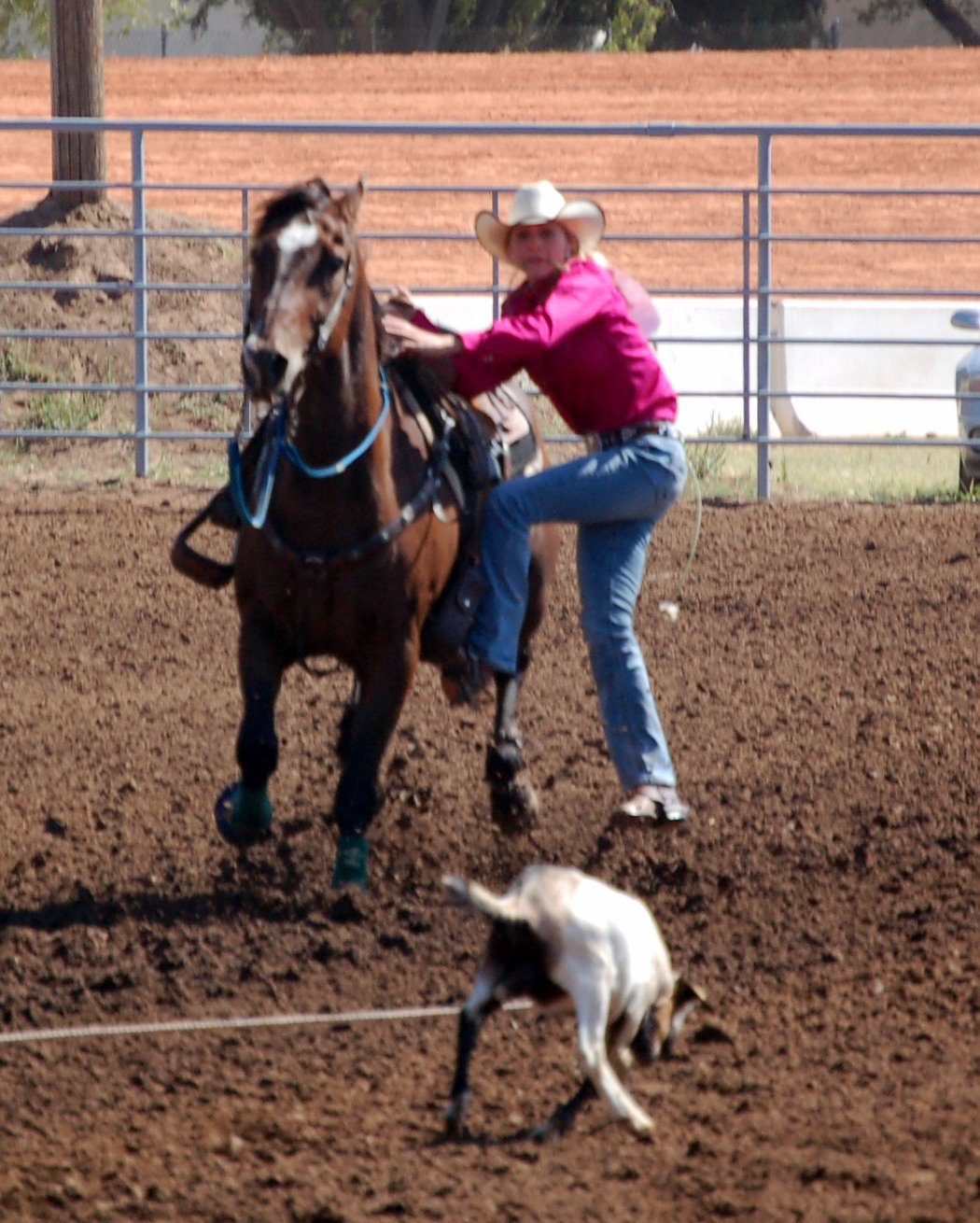 GOATS & TEAMROPES & POLES & BREAKAWAY
21 yr old, 15.1 bay gelding
Super Goat horse (HS & College tough)
Was a Pro caliber Head Horse
21 Pole Horse
Same owner forever
Will set back occasionally if not tied with a aussie tie ring
Good Home a plus!
Try in Oklahoma
Price: $3500
---
RODEO HEEL HORSE
http://www.youtube.com/watch?v=9O2Wnuf7nqc
11 yr old, 14.3H AQHA red roan gelding
Winner in USTRC #13 & #15
World Teamropings
TCRA rodeo winner
Had since 2 yr old
Ridden by ladies and kids 6 & under, too
Extensive ranch use, too
Very gentle
Very sound
Try at Devers Arena
Price: $20,000

---
NICE HEAD & HEEL GELDING CHEAP!
19 yr old, 15.1H sorrel gelding
Heads & Heels
Gentle for anyone
No vices
Not mareish
Youth & Novice roper suitable
No duck
Try at Devers Arena
Price: $4500
---
8 YR OLD USTRC HEADING HORSE
2002 APHA bay overo 15.1H gelding
Docs Hickory, Croton bloodlines
Seasoned, Solid Head horse
USTRC, TRA, OTRA
Soft mouth
Scores great
Good mind
Ranch used, Parade ridden, gentle for even kids
Absolutely no buck or vices
Just Saddle up & Rope
Try at Devers Arena
Price: $10,000

---
7 YR OLD GENTLE HEEL HORSE
2003 APHA 14.2h sorrel gelding
Mr Denero, Black Tux bloodlines
Gentle, light mouth, quiet
Ranch horse
Local jackpots
Smooth ride, really kind natured
Heavy made
Easy keeper
Try at Devers Arena
Price: $5000
---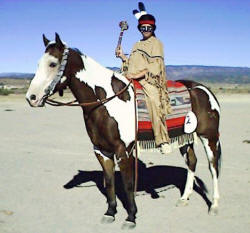 Jazz at 1 day old to being in a costume class!
Gentle, gentle!
Watch video for barrels-roping-poles & goats!
ALL-AROUND YOUTH HORSE
---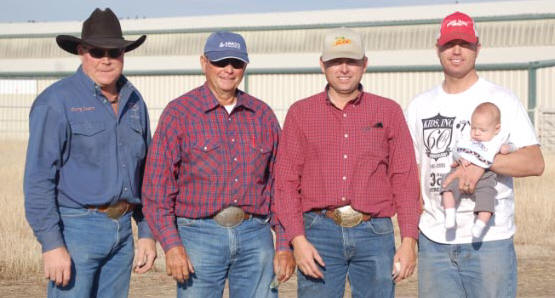 Nov 8, 2009 Teamroping Winners
Marty Devers, sponsor with Butch Nicholson, Marty Nicholson, Sid Merrill holding Sloan Merrill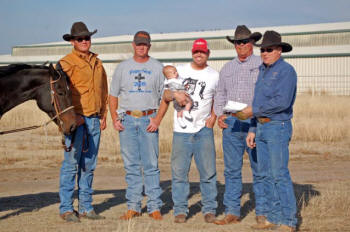 Nov 8, 2009 Teamroping winners
Buster Holland, Rob Miller, Sid Merrill with Sloan, Wayne Barber recieving checks from Marty Devers
---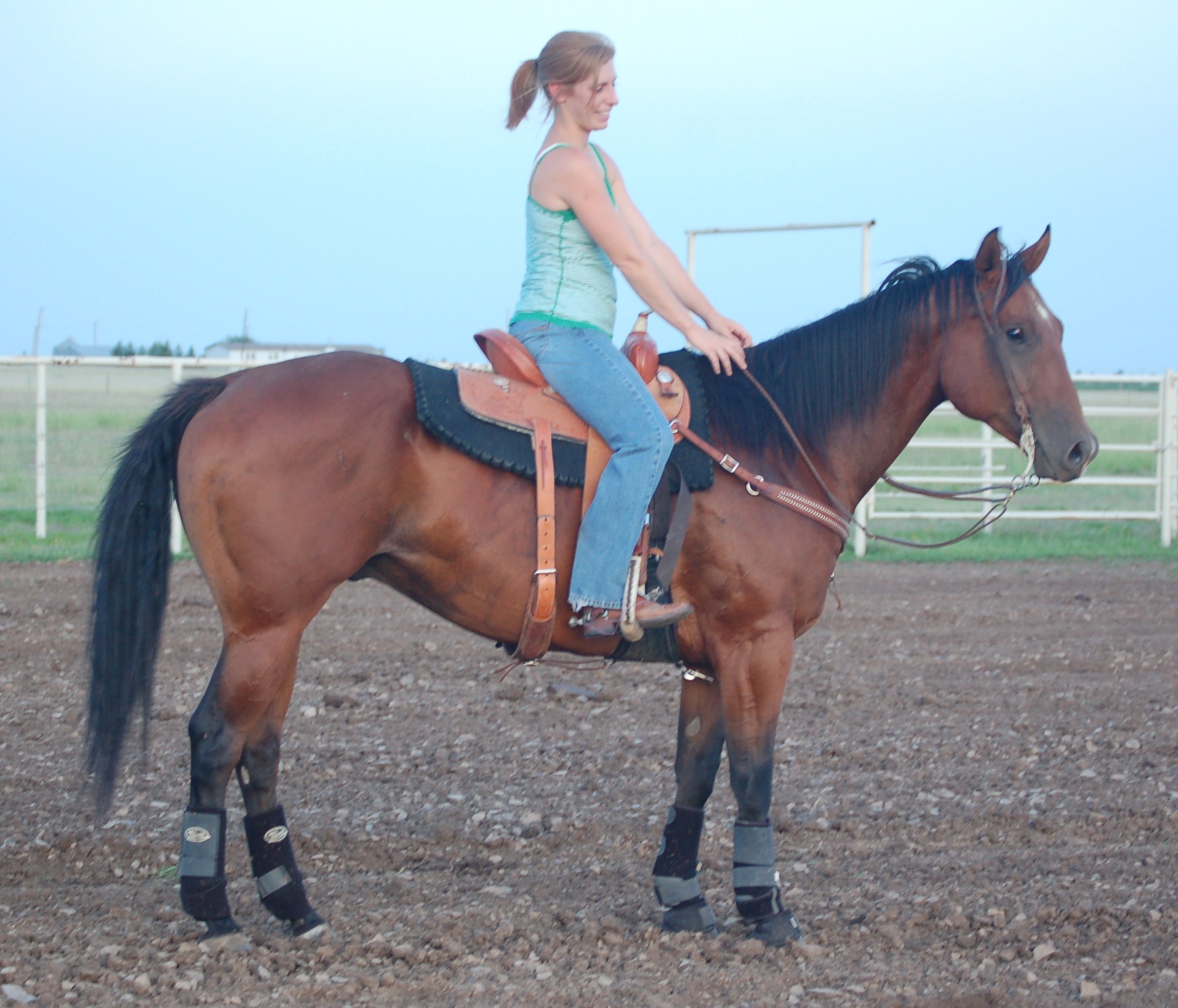 ``
HEADING HORSE
2002 15.1H AQHA bay gelding
Finished heading horse
Started on barrels
Ranch used
Docs Lynx & Senor George bloodlines
Video coming
Try at Devers Arena
Price: $6000
---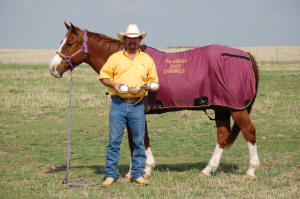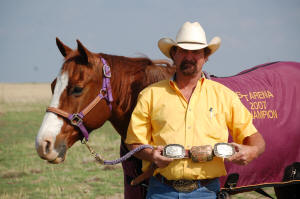 Click on for riding video

HEAD & HEEL
16 yr old, 15H sorrel gelding
One owner
Numerous wins in Heading & Heeling
Good in the box
Ranch used extensively
Flashy good looks
Lot of speed
Try at Devers Arena
Price: $6500
---
TRIPPING & HEEL PROSPECT DELUXE
2002, 14.3H, 1160 lb grey grade gelding
Tanquery Gin and Paddy's Irish Whiskey bloodlines but owner didn't get papers
Used on the ranch
Good Handle
Wheat pasture doctoring
Ridden by Senior roper
Try at Devers Arena
Price: $4500
---


TEAMROPING
8 x 8 ROUND ROBIN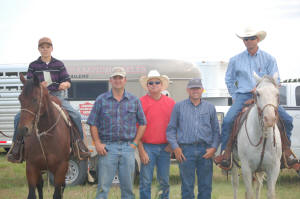 August 31, 2009 TEAMROPING Round Robin Winners
Audy Reed, 2nd Place Header
Travis Patterson 2nd & 3rd Place Heeler
Marty Devers, Sponsor
Marty Nicholson, 1st & 3rd Place Header
Boyd Rice 1st Place Heeler
---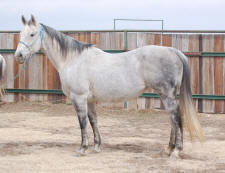 Click on to picture for practice roping videos

HEADING, BREAKAWAY & BARRELS
1997 AQHA Grey mare, 15.2H, 1200 lb
AZ Go Round winner last week in #13
Consistent 6-7 second runs
Top 50 at NUMEROUS 1000 roper events in the #12 ropings
Numerous earnings
Awesome Heading horse
Consistent
Rates back on her own
2007 Cruel Girls Champion Springfield, Ill last .
Not mareish
Honest & Sound
Youth suitable personality
Has won numerous awards with an 8 yr old girl
Great to learn off of
Caliber enough for #3
Try at Devers Arena
Call for price
---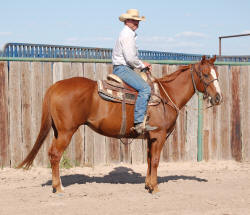 RANCH, HEAD, HEEL, TEAMPENNING
11 yr old 15H AQHA sorrel gelding
Heads, Heels, Teampens, Breakaway & Ranchwork
Very gentle, very broke
Youth suitable
Try at Devers Arena
Price: $7500
---
GRULLA & GENTLE
2004 Grulla 15.1H grade gelding
Gentle
No hump or buck
Neck reins
Youth ridden
Ranch roped on slightly
Try at Devers Arena
Price: $2000
---
---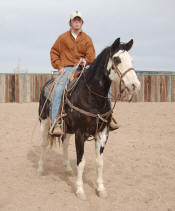 Congratulations to Casey Trimble, Tx on his purchase of Spec! Look for them soon in the Texas Panhandle teamropings.

---
---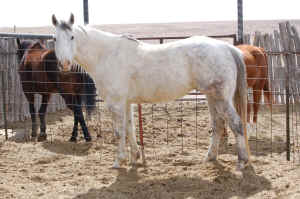 TEAMROPING & BARREL GREY GELDING
8 yr old, 16H AQHA Grey gelding
Heading horse
Solid for anyone
Even roped on by 12 yr old boy
Race bred with multiple stakes earners in pedigree
Used on the ranch & as a rodeo pickup horse
Try at Devers Arena
Price: $15,000
---